1.How to customize screen protector ?


1.Screen protectors customization items


2.Customize Uncommon Screen Protectors (can customize per the sizes of screens, support to customize 1-7inches screen protectors) MOQ 3000pcs each model, total 30000pcs at least.


3.Customize the labels of screen protectors; MOQ 100000pcs in total.


4.Customize the base board of screen protectors; MOQ 1000pcs each model


5.Customize the functions of screen protectors; such as matte/privacy/anti-blue/anti-violet light/green glass etc.) MOQ 3000pcs each model


6.Choose accessories, such as install tools,different sizes and types of alcohol wipes,dust stickers etc. MOQ 50pcs each


7.Customize the packages of screen protectors; MOQ 10000pcs in total

2.The process of screen protectors customization


1.Customers provide the customization requirements, drawings, samples or logo.


2.Factory provide designs and quotation.


3.Customers confirm the designs


4.Customers pay 30% of goods amount as a deposit


5.Factory produce samples


6.Customers confirm the samples


7.Factory start mass production


8.Customers pay the balance once the production complete

9.Good delivery

3. Cases of screen protectors customization

1.Uncommon screen protectors customization
can customize per the sizes of screens, support to customize 1-7inches screen protectors


2.Labels customization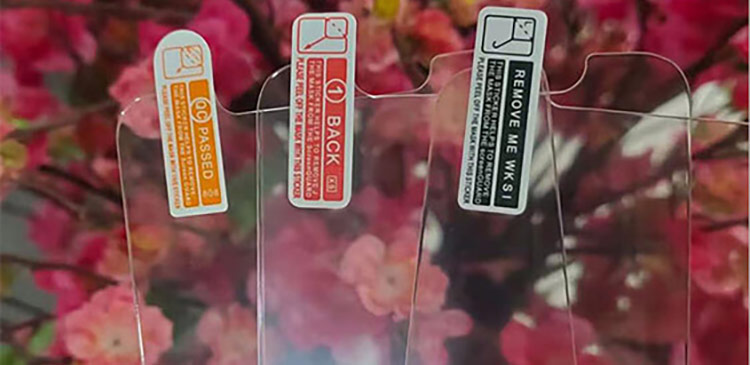 3.Base boards customization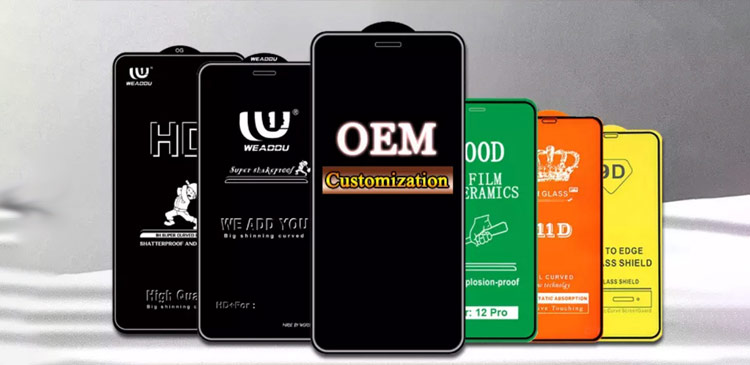 4.Functions customization
Anti-blue light/anti-privacy/matte features are customizable



5.Custom screen protector packaging