AR tempered glass screen protector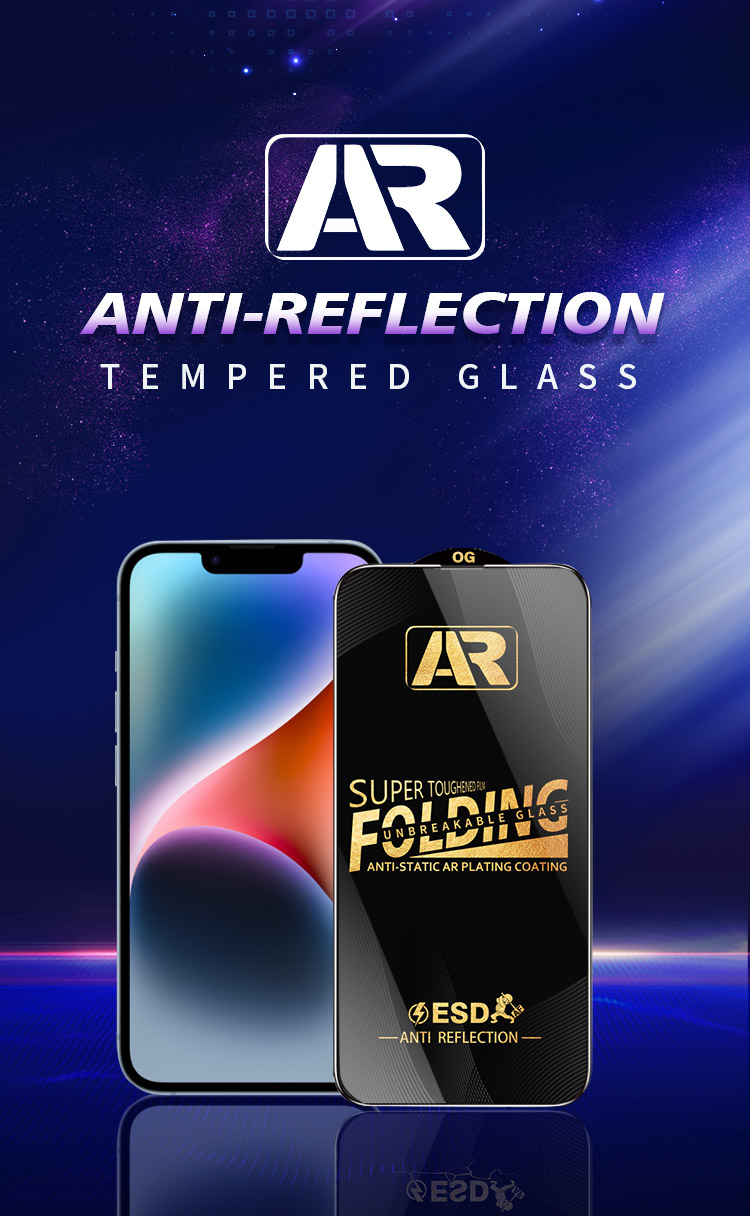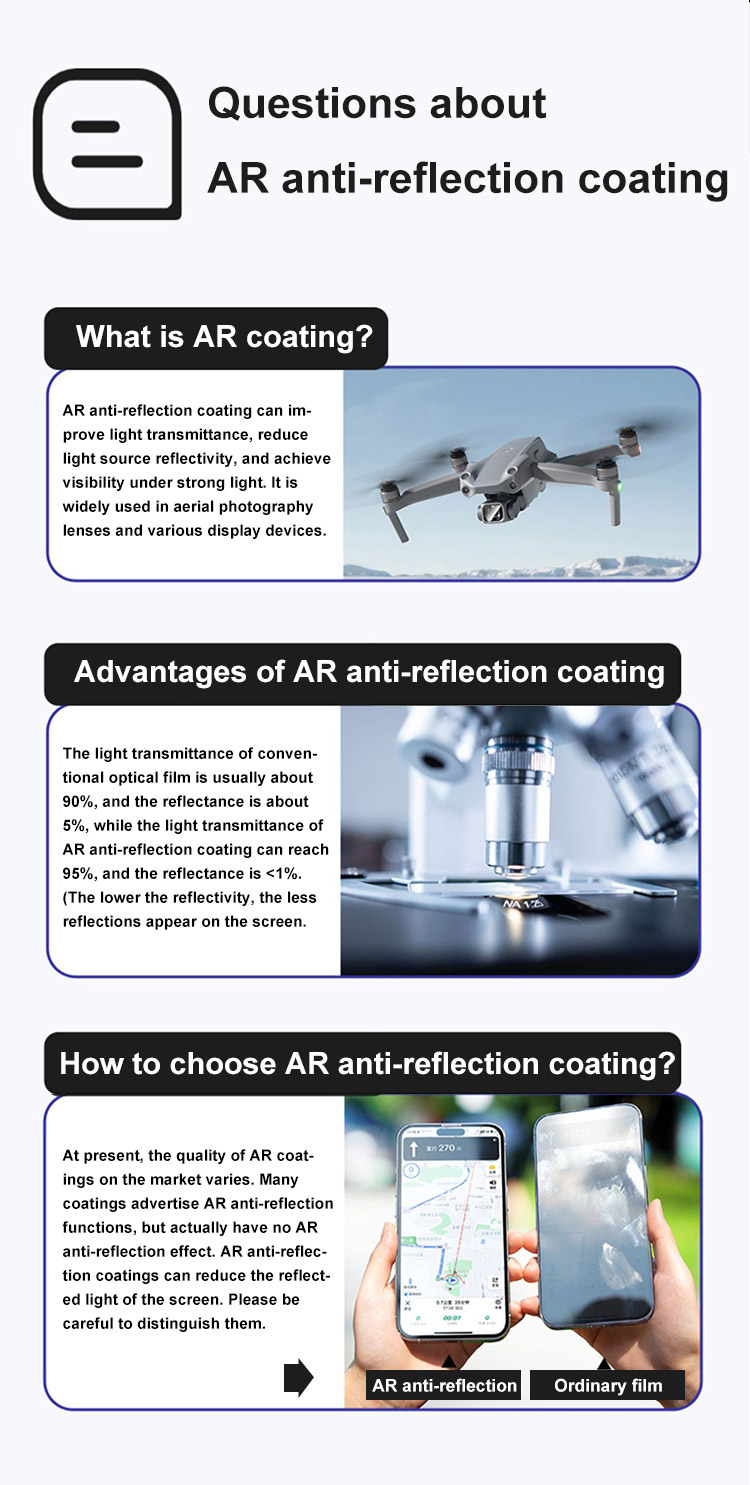 What is AR coating?
AR anti-reflection coating can improve light transmittance, reduce light source reflectivity, and achieve visibility under strong light. It is widely used in aerial photography lenses and various display devices.
Advantages of AR anti-reflection coating
The light transmittance of conventional optical film is usually about 90%, and the reflectance is about 5%, while the light transmittance of AR anti-reflection coating can reach 95%, and the reflectance is <1%.(The lower the reflectivity, the less reflections appear on the screen.
How to choose AR anti-reflection coating?
At present, the quality of AR coatings on the market varies. Many coatings advertise AR anti-reflection functions, but actually have no AR anti-reflection effect. AR anti-reflection coatings can reduce the reflected light of the screen. Please be careful to distinguish them.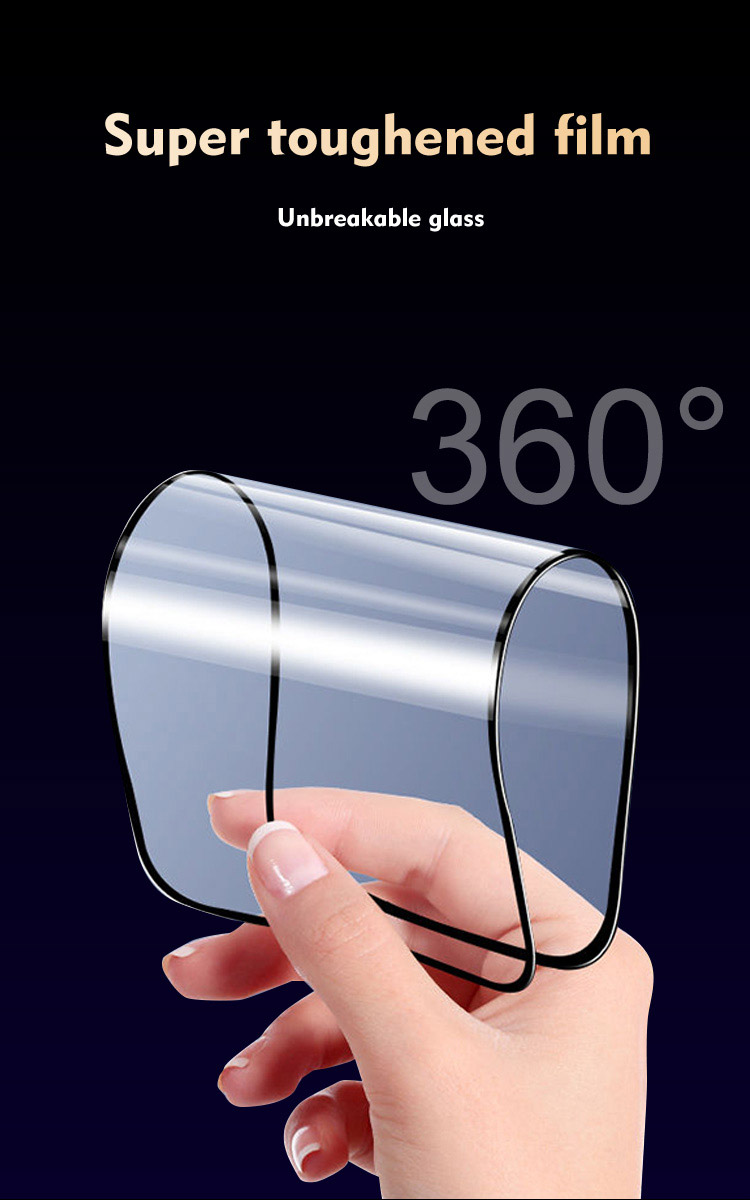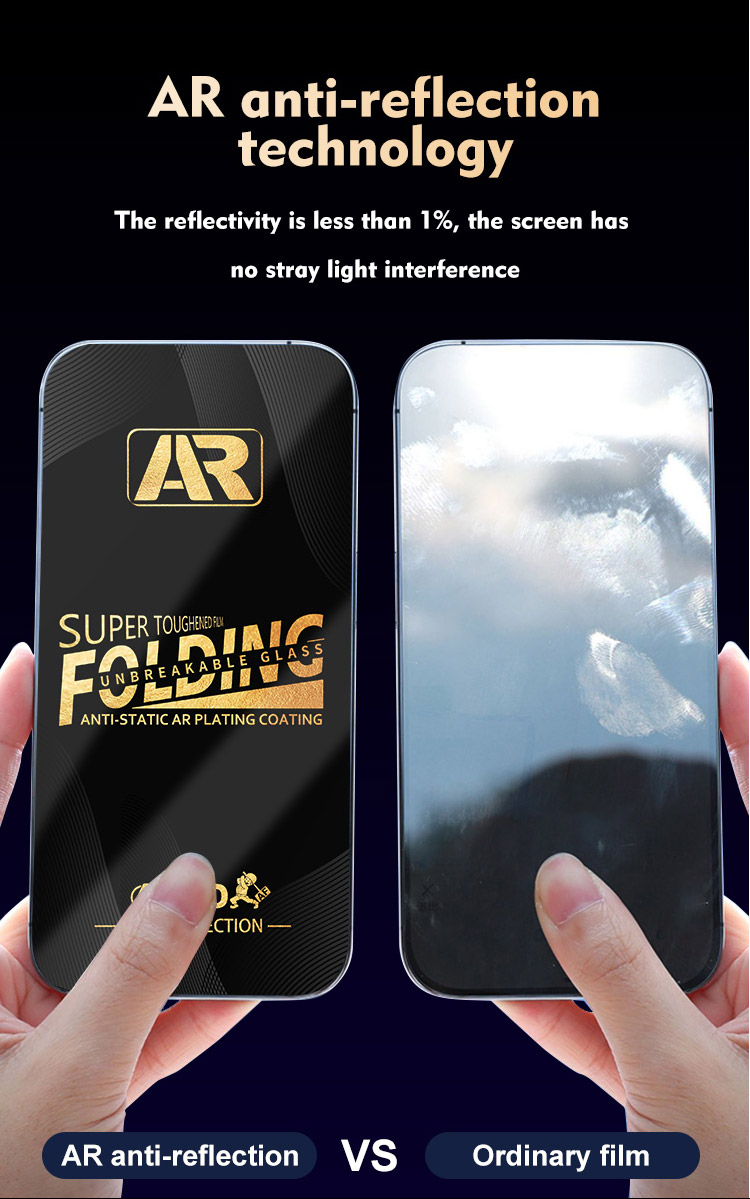 Super toughened tempered glass
Unbreakable glass
ESD Anti-static Perfect fit, without leaving air bubbles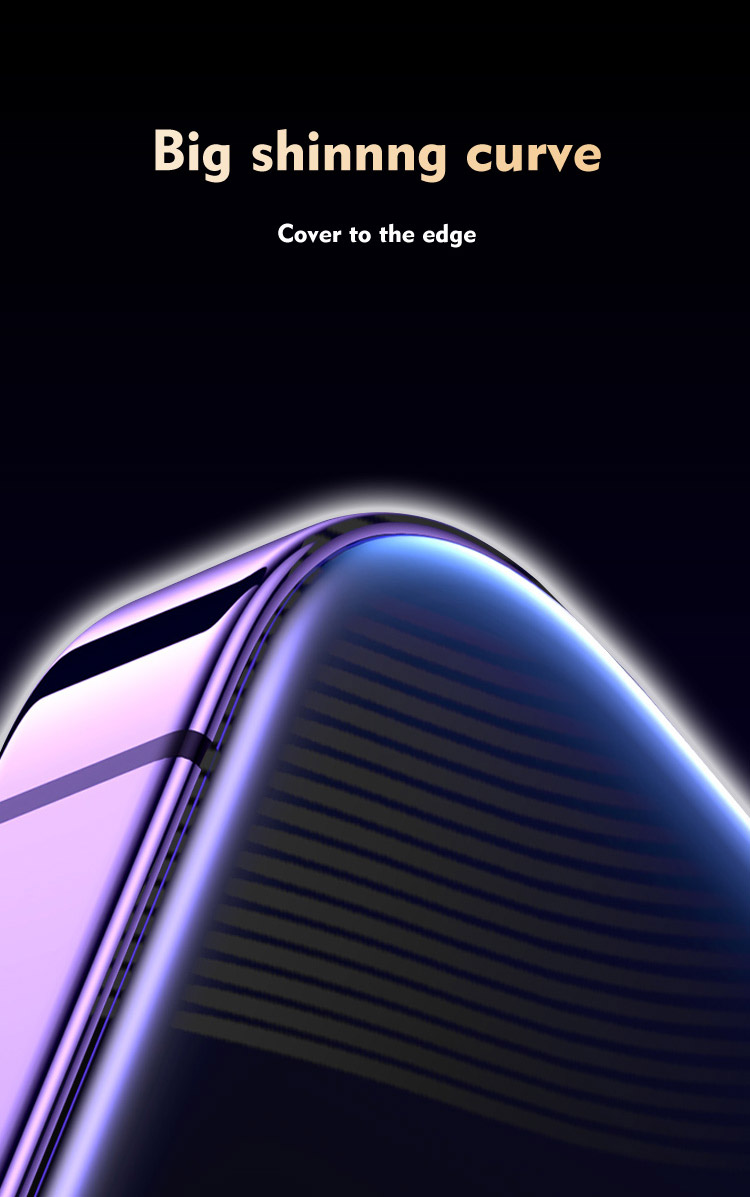 Cover to the edge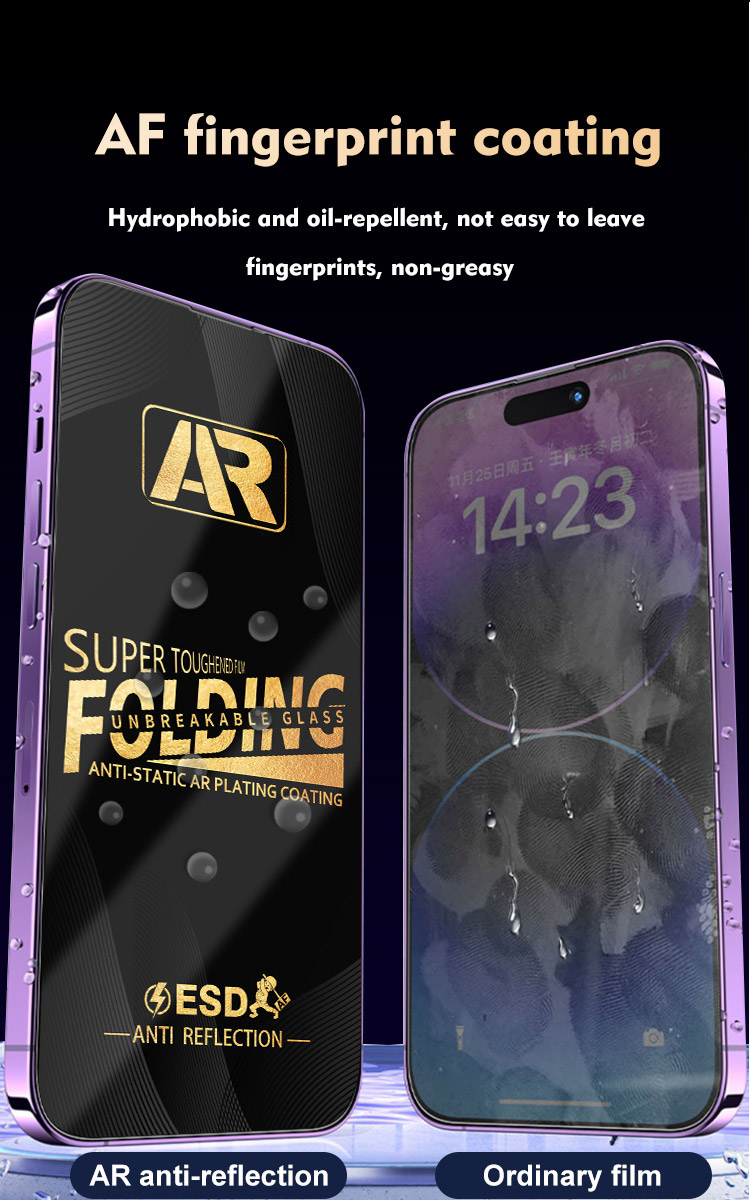 AR fingerprint coating Hydrophobic and oil-repellent, not easy to leavefingerprints, non-greasy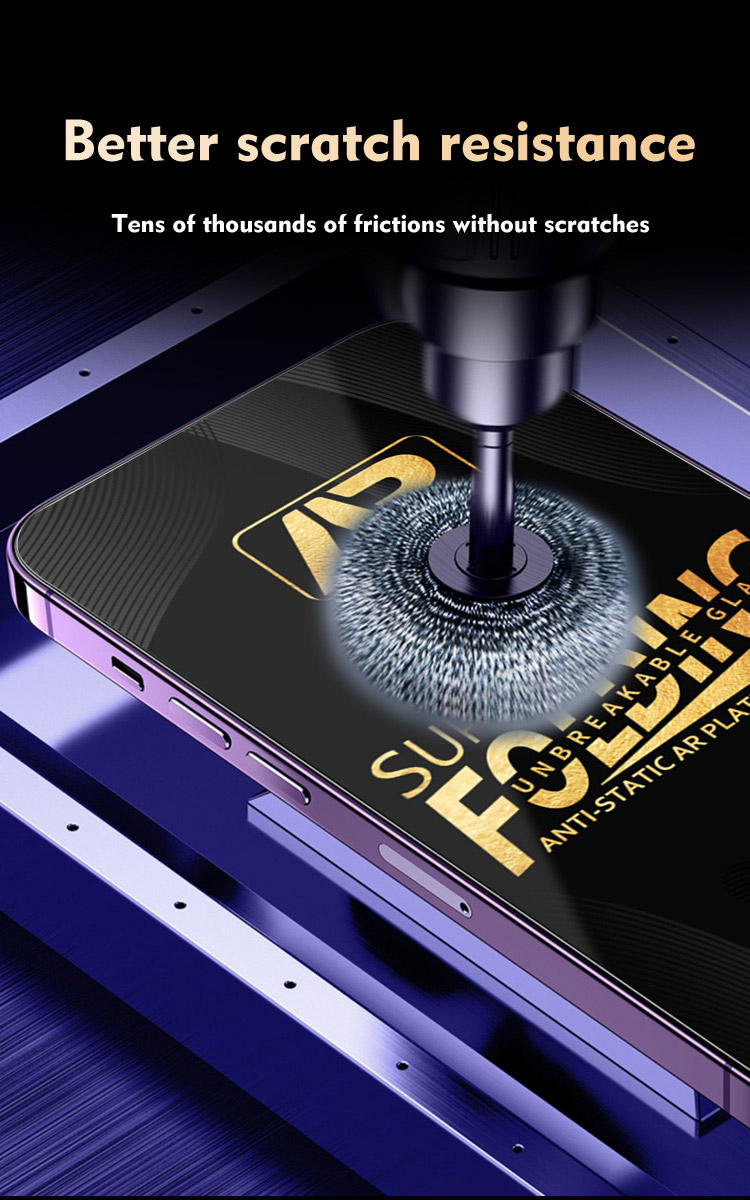 Better scratch resistance Tens of thousands of frictions without scratches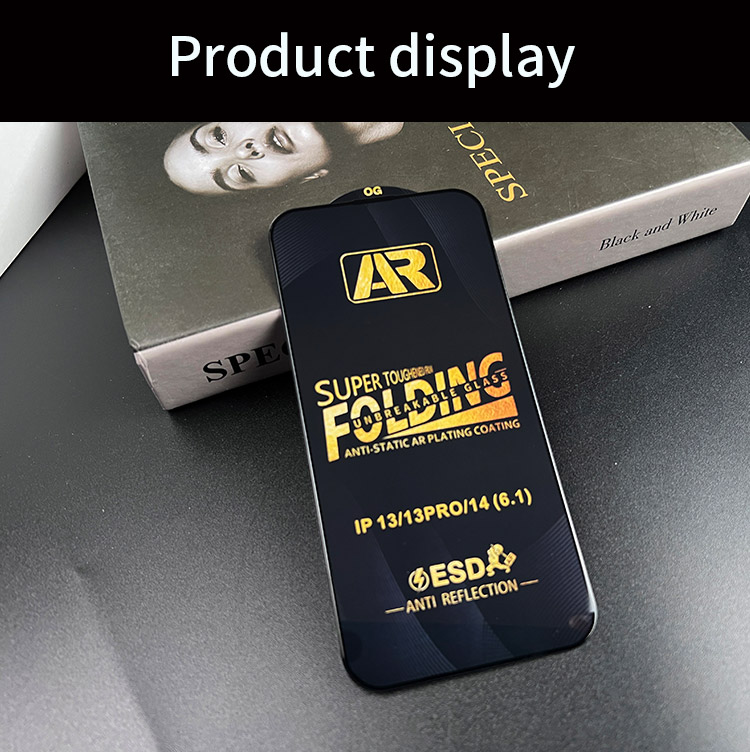 Q:Do you only have iphone samsung screen protector models?
A:We are is screen protector factory, there are models of various brands, because there are too many mobile phone models, so we only show the pictures of iphone or samsung models, you can click on the corresponding product, there will be a detailed model list. Or you can contact our customer service to get the corresponding model list.
Q: I am interested in these products, how should I pay?
A: You can send us an inquiry, stating the products you need and the quantity and other requirements, our salesman will check whether there is stock and the specific delivery time and price. After both parties confirm that it is correct, they will give you a receiving account number to pay. We support credit card/paypal/ tt/ Western Union payment/ WeChat/ Alipay
Q:What payment methods do you support?
A:We support credit card/paypal/ tt/ Western Union payment/ WeChat/ Alipay and other payment methods. For other payment methods, you can consult our customer service for support
Q: can I get some samples first?
A: Yes, the sample can be sent to you freely and you only need to pay for the shipping fee.
Q:What should I do if I want to print my own logo?
A: First,please send us your logo file in high resolution.We will make drafts for you to confirm the position and size of your logo.Next we will produce 1-2 samples for you to check the actual effect.Finally the formal production will start after the sample confirmed.
Q: Are the quality of your product guaranteed?
A: We have QC to control the quality one by one, If there are any defective items, we would truly refund your money or send you new items.
Q:I'm looking for some products which is not shown on your website, can you make me the special order?
A: We can customize what you like based on the picture you provided.
Q: Are you a factory?
A: Yes, we are factory for screen protector with more than 10 years of experience and knowledge,in dongguan china.Warming welcome to visit our factory.